Most people are not the same as they are on social media as they are at work, and a recent survey shows just how much. Evidently, job seekers tend to curate or even hide their social media presence to protect their professional reputations.
Incriminating Material On Social Media
Employment screening company JDP recently conducted a survey on over 2,000 Americans about their social media habits and how the said habits affect their job hunting and found that 43 percent have put privacy measures in place to hide potentially incriminating material from present or potential employers.
Among the platforms, researchers found that Facebook is the top site that users want to keep hidden, with incriminating material such as photos and videos, written statuses or comments, and even page follows or likes.
In fact, one in five admitted to posting material that could jeopardize their current or future employment, and half of the respondents have even removed old profiles, with 66 percent most likely to remove it from Facebook.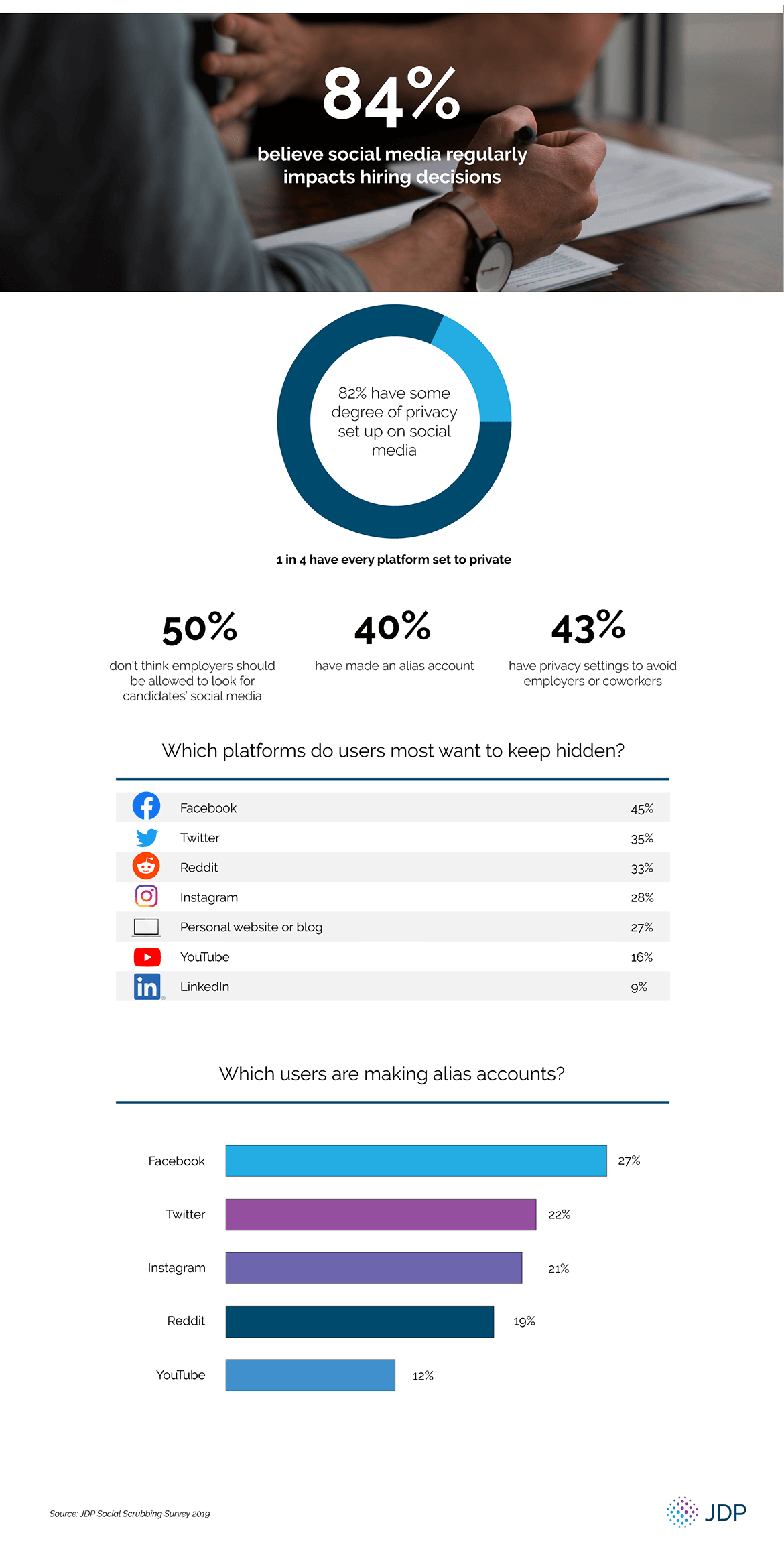 Social Media Activity
However, it is not just all about hiding incriminating material for many job seekers but also about protecting their personal lives. Although 56 percent wanted to hide unprofessional behavior and 44 percent wished to keep their political views to themselves, 70 percent merely wished to keep their personal lives private, with one in three respondents saying they refused to connect with coworkers on social media even after they've already accepted the job.
Further, with 84 percent of respondents believing that social media activity affects the hiring process, 82 percent have placed some degree of privacy measures in place, while 40 percent have even made alias accounts. Some even use social media to their advantage by presenting themselves positively through liking, posting, or following industry-relevant materials.
Basically, people acknowledge that social media activity can affect their professional reputations. Whether they use this knowledge to be more careful about the things they post, or perhaps even to their advantage, it is clear that social media activity has become a relevant factor when it comes to people's professional lives.
ⓒ 2021 TECHTIMES.com All rights reserved. Do not reproduce without permission.